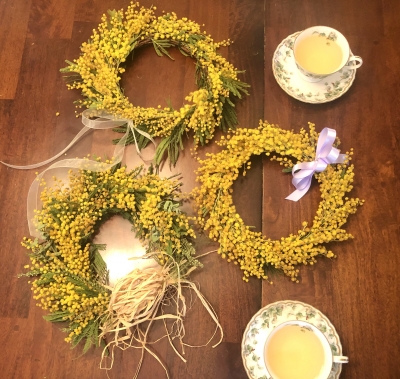 March 8th is International Women's Day.
We made Mimosa wreathes for it,
and enjoyed Mimosa color tea
which was made from Lemongrass in my garden.
3月8日 国際女性の日に向けて、ミモザのリースを作りました。
お庭で育てたレモングラスのハーブティーも、ミモザ色。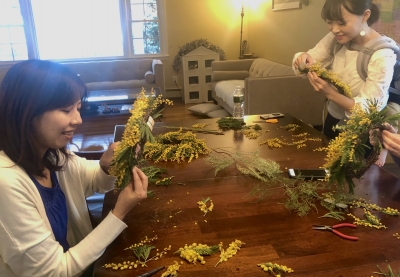 Laughing with friends.
She has her baby on her back after the baby waked up,
then he slept again..
お友達との、楽しい時間♪
お昼寝から起きた赤ちゃんは、ママの背中でうたた寝です。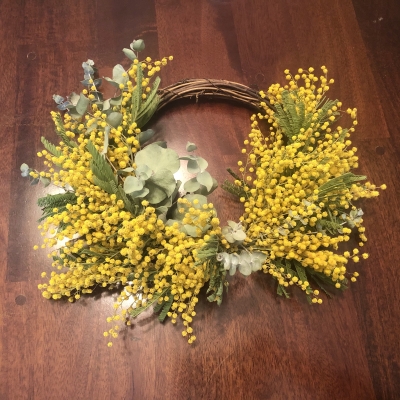 They are the artists.
ミモザとユーカリの、躍動感あふれる作品です。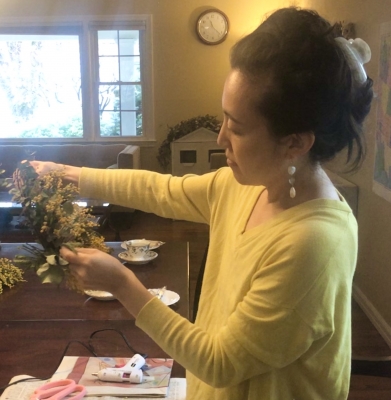 Concentration, relaxation, and fun.
She wore Mimosa color♪
美しいミモザ色のセーターでいらっしゃった ジュエリーデザイナーさんは、
「とってもリラックスして楽しく製作。
仕事以外の時間を持つのもリフレッシュできていいな。」
と、嬉しいご感想をくださいました。
素敵なひとときを、ありがとうございました。
またのお越しを、心よりお待ちしております♪